WELCOME IN TIVAT
| | | | |
Location
La Fleur Boutique Hotel is located in the city center of Tivat next to main promenade and City Park. Just 10 minutes by car from the Tivat International Airport TIV.
Porto Montenegro luxury Marina and retails are 5 minutes by walk from the Hotel.
ATM, banks and groceries stores are located around the spot, as well as Tourist Information center. Hotel has its own beach with beach bar and Restaurant located 10 minutes by walk fro the spot. Transfer is available on request.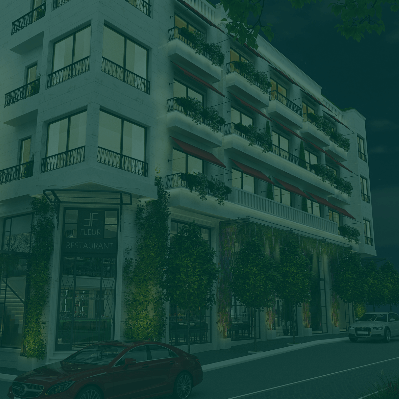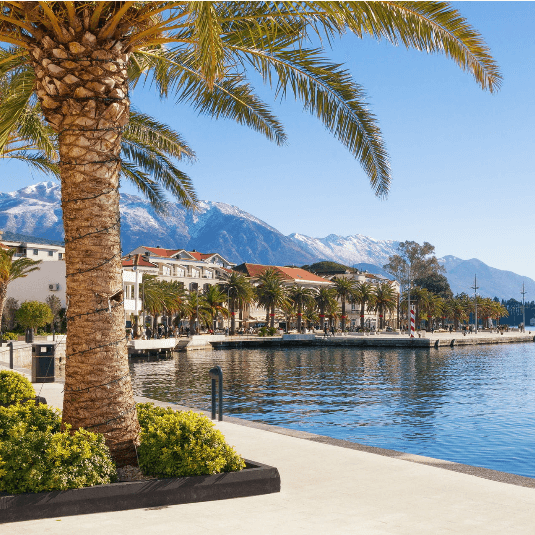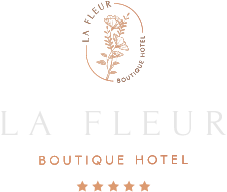 About Tivat
| | | | |
Tivat is a coastal town in southwest Montenegro, located in the Bay of Kotor. Tivat is the centre of Tivat Municipality, which is the smallest municipality by area in Montenegro. Tivat, the youngest town in the Boka area was established on the plateau at the bottom of Vrmac. According to the archives of Kotor (Cattaro), Teude, Theode, and Theudo was used for the settlement in the 14th century. Rapid development of Tivat started in the second half of 19th century when the Austrian empire built a maritime arsenal for its fleet. Still the town shaped itself by developing small industry. In the beginning of 1918, in the Tivat Bay sailors revolted against the mighty Austrian empire.
Its geographical position, climate and natural environment make it a tourist destination. Tivat has about 14,000 inhabitants. It is 19 kilometres (12 miles) away from Herceg Novi, 10 km (6.2 mi) away from Kotor, 23 km (14 mi) away from Budva. Already a popular tourist resort, Tivat is set to become a nautical tourism centre for the southern Adriatic.
Tivat is connected with the rest of Montenegro by the Adriatic Highway, a two-laned road that runs down the length of Montenegrin coast. Travelling inland is possible by leaving the Adriatic Highway at Budva or Sutomore. Tivat Airport is 3 km (1.9 mi) away. This is the biggest airport in Montenegro, although Podgorica airport is more modern. There are regular flights to Belgrade throughout the year, and dozens of charter planes land daily at Tivat Airport during the summer season.
Tivat Photo Gallery
| | | | |